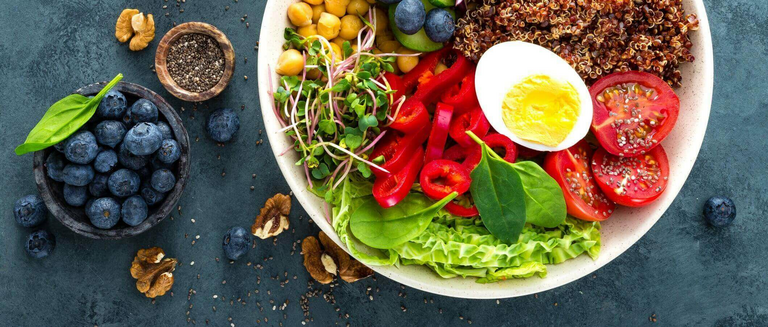 Lifestyle change step by step
A diagnosis of type 2 diabetes should no longer be greeted with despair. The disease is highly manageable and in certain cases reversable, but as with many things in life, falls to us in part to obtain successful outcomes.
Oatmeal
Whether in muesli, porridge, savoury or sweet - oatmeal is a real powerhouse! It keeps you full for a long time, contains many healthy trace elements and causes blood sugar to rise slowly due to its dietary fibre content.
Almased
Contains all the important micronutrients and a high-quality protein complex that ensures long-lasting satiety. The shakes are great for people with diabetes, as a meal replacement or dietary supplement in between. The reduction of blood sugar levels as well as the influence on weight has been confirmed in many Almased diabetological studies.
Walnuts
They are great as a snack in between without messing up blood sugar levels. With their many unsaturated fatty acids, they are super healthy for our brain and heart. By the way, a handful of nuts a day is recommended.
Pulses
These include lentils, beans or peas in a wide variety of variations. They are not only a great source of healthy plant-based protein but with their high fibre content and many B vitamins, they are a real all-rounder and should not be missing from any kitchen.
Improved blood sugar levels in just 12 weeks!
This can be achieved with the Almased Diabetes Plan, a programme which has been successfully tried and tested in a plethora of scientific studies. It is particularly suitable for people with a BMI of over 27 and type 2 diabetes who want to do something for their health in the long term.
Developed by diabetologists, blood sugar levels and HbA1c values are lowered in a healthy, gradual, natural way.