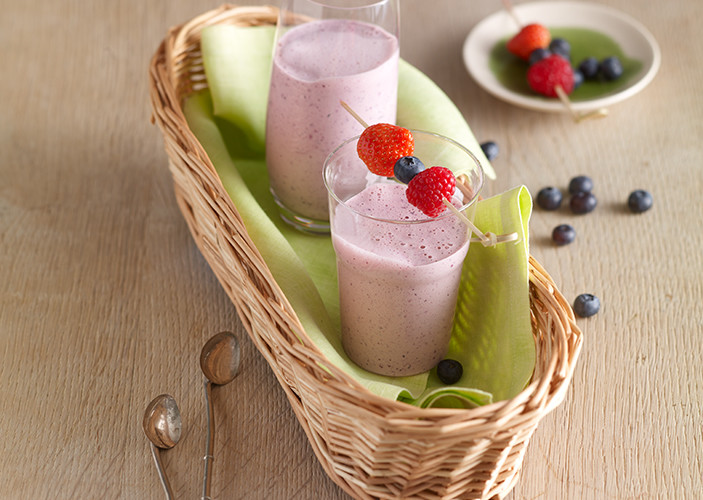 Shake Recipe: Blueberry cream with berry skewer
1 portion contains approximately: 167 kcal - 14 g protein - 7 g fat - 12 g carbohydrates
Ingredients (for 2 persons)
100 ml soya milk
400 g silken tofu
1 tbsp lemon juice
10 g honey
160 g blueberries
40 g raspberries
40 g strawberries
2 wooden skewers
Preparation
Combine the soya milk with the silken tofu, lemon juice and honey.
Rinse the berries. Set aside 2 berries of each type. Crush the rest with a fork and stir into the soya milk mixture.
Transfer the mixture into 2 glasses.
Arrange the berries on the skewers. Serve one skewer with each glass.