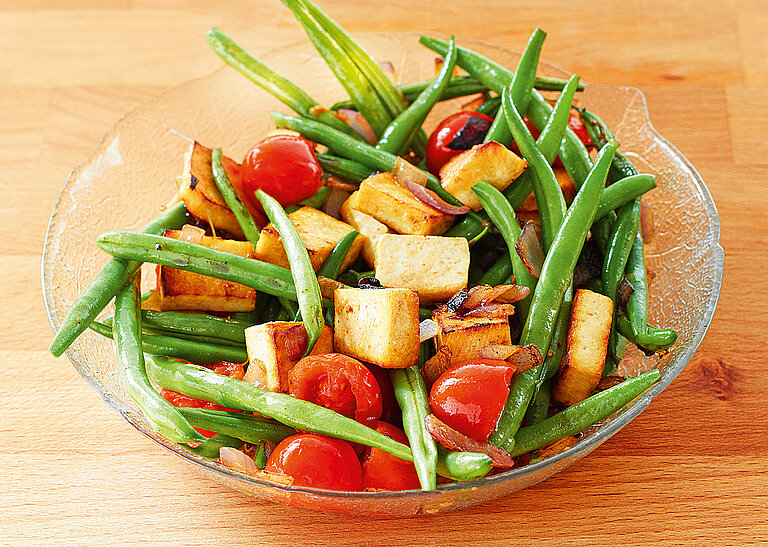 Recipe: Tofu Pasta with Beans
1 portion contains approximately: 404 kcal - 26 g protein - 16 g fat - 39 g carbohydrates
Ingredients (for 2 persons)
70 g wholewheat pasta
350 g green beans
40 g onion
200 g cherry tomatoes
200 g tofu
2 tsp olive oil
40 g parmesan shavings
1 clove of garlic
1 tbsp basil
1 tbsp parsley
Salt
Pepper
Preparation
Prepare the pasta according to the instructions, cook until al dente.
Cook the beans in a water and drain.
Finely dice the onion, halve the tomatoes and dice the tofu.
Heat the oil in a frying pan, add the onion and fry gently until translucent.
Add the tofu, beans and tomatoes, season to taste with salt, pepper and basil, then sprinkle with chopped parsley and parmesan shavings.