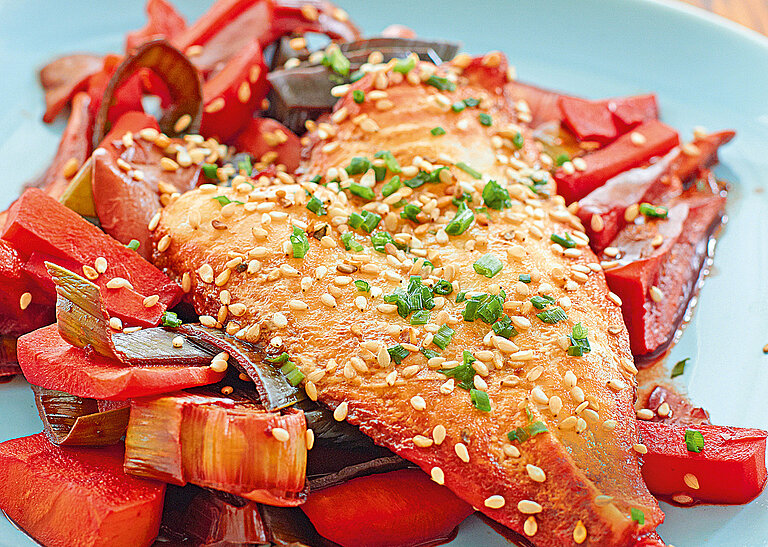 Recipe: Sweet-and-sour cod
1 portion contains approximately: 420 kcal - 48 g protein - 7 g fat - 41 g carbohydrate
Ingredients (for 2 persons)
4 tbsp low-salt soy sauce
1⁄2 tsp fennel seeds
2 tbsp lemon juice
400 g cod (fresh or frozen)
200 g mushrooms
125 g leeks
200 g carrots
2 tbsp rapeseed oil
100 ml vegetable juice
2 tbsp sweet chilli sauce
1 tbsp sesame seeds
2 tsp chives
70 g brown rice
Salt
Preparation
Cook the brown rice, according to instructions on the package.
Combine the soy sauce, fennel seeds and lemon juice. Drizzle over the fish.
Slice the mushrooms, leeks, and carrots and cook them in the oil.
Deglaze with vegetable juice and chilli sauce, then add the fish and its marinade. Add a little salt and cover; cook for about 8 minutes.
Arrange the fish on the vegetables and garnish with sesame and chives.
Serve with the rice.