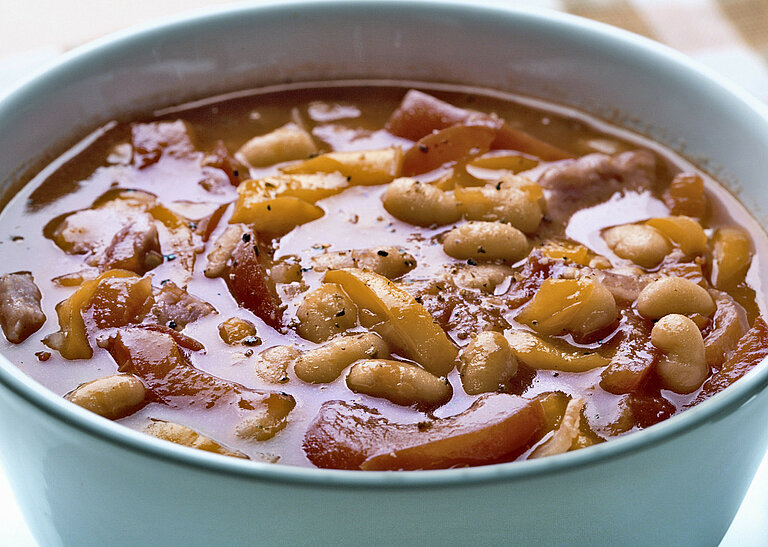 Recipe: Sweet and Sour Bean Stew with Tofu
1 portion contains approximately: 412 kcal - 28 g protein - 12 g fat - 48 g carbohydrates
Ingredients (for 2 persons)
1 can of butter beans
1 chilli pepper
300 g red pepper
1 clove of garlic
300 g courgette
250 ml vegetable stock
100 g fresh pineapple
1 bunch of flat-leaf parsley
150 g tofu
2 tsp olive oil
2 tsp balsamic vinegar
Salt
Pepper
Turmeric
Cinnamon
Preparation
Drain the beans, finely chop the chilli peppers and the garlic, dice the peppers and courgette.
Heat 1 tsp of olive oil, add the diced vegetables and fry gently, then add the stock.
Add the beans and spices, then cover and cook for approx. 10 minutes.
In the meantime, heat the remaining oil in a frying pan and lightly brown the tofu.
Cut the pineapple into pieces and add to the pan with the tofu, vinegar and parsley.
Bring briefly to the boil once again and season to taste.