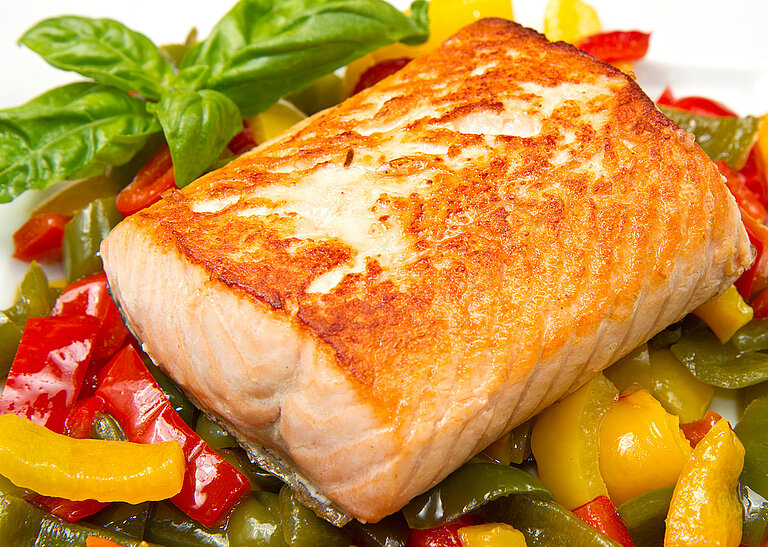 Recipe: Salmon steak with vegetables
1 portion contains approximately: 570 kcal - 49 g protein - 30 g fat - 26 g carbohydrate
Ingredients (for 2 persons)
150 g red peppers
400 g courgettes
150 g carrots
40 g onions
2 cloves of garlic
1 tsp olive oil
2 tbsp fresh basil
1 tsp pine nuts
2 salmon steaks (200 g each)
2 tbsp lemon juice
Pepper
Salt
2 slices of wholegrain bread
Preparation
Dice the pepper, courgettes and carrots.
Add the oil to the pan and gently stir fry the vegetables along with the onions and crushed garlic.
Wash the basil and pat dry. Add it to the vegetables, along with the pine nuts.
Season the steaks, drizzle with lemon juice and lay on a large piece of parchment paper.
Cover the fish with the vegetables. Lift the corners of the paper and roll together.
Place the fish parcel on a baking sheet and bake for around 20 minutes in the oven (180 – 200°C).
On the side: Serve with 1 slice of wholegrain toast.