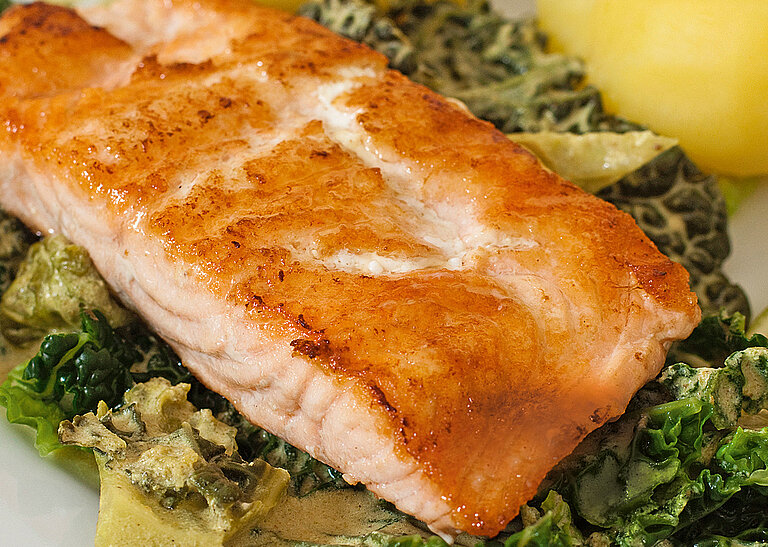 Recipe: Salmon on a bed of curried Savoy cabbage
1 portion contains approximately: 564 kcal - 50 g protein - 28 g fat - 28 g carbohydrate
Ingredients (for 2 persons)
400 g fillet of salmon
400 g savoy cabbage
1 tbsp low-fat crème fraîche
75 ml low-fat milk
1 tbsp rapeseed oil
4 sprigs of dill
2 tbsp lemon juice
½ tsp curry powder
240 g potatoes
Nutmeg
Pepper
Salt
Preparation
Slice the savoy cabbage into strips and blanch in boiling salted water until soft.
Add the crème fraîche and milk to another saucepan and reduce until half the liquid is gone. Then add the cabbage and season with curry powder, nutmeg, salt, and pepper.
Heat the oil in a pan and cook the salmon filets over gentle heat for 2–3 minutes per side. Add salt, pepper, and dill; drizzle with lemon juice.
Serve with boiled potatoes.