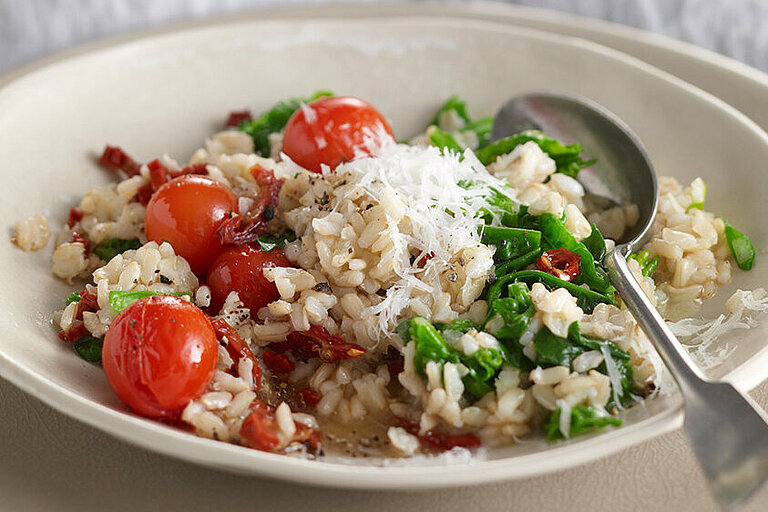 Recipe: Risotto in Italian colours
1 portion contains approximately: 376 kcal - 21 g protein - 16 g fat - 37 g carbohydrates
Ingredients (for 2 persons)
80 g brown rice
40 g onion
2 cloves of garlic
1 tbsp rapeseed oil
2 sundried tomatoes
500 g leaf spinach (frozen and defrosted)
250 g cherry tomatoes
1 tbsp pine nuts
40 g Parmesan
Pepper
Salt
Preparation
Cook the rice in water on a low heat, drain and keep warm.
While it is cooking, peel the onions and garlic, chop into small pieces. Add oil to the pan and gently fry.
Cut the sundried tomatoes into fine strips and add to the pan.
Add the spinach and the cherry tomatoes and cook for approx. 10 minutes.
Season with salt and pepper.
Grate the parmesan. Stir half of the cheese into the cooked rice.
Divide onto 2 warmed plates, sprinkle over the pine nuts and the remainder of the parmesan and serve.