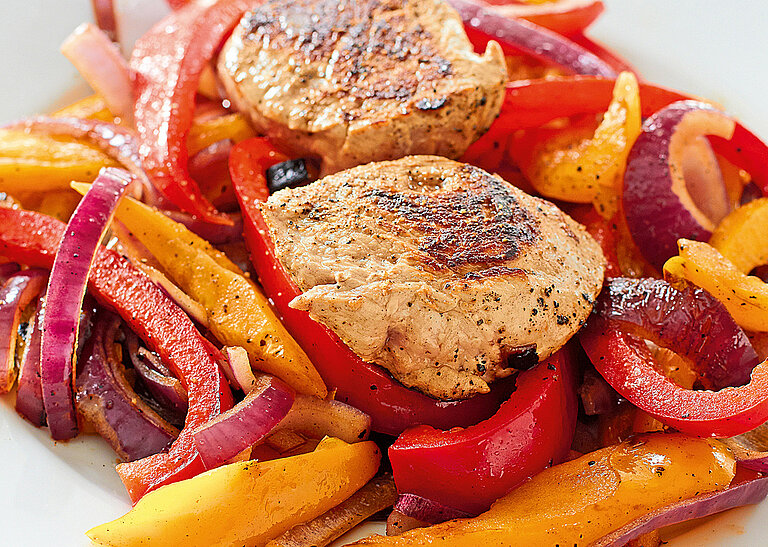 Recipe: Pork medallions on a bed of peppers
1 portion contains approximately: 379 kcal - 40 g protein - 7 g fat - 39 g carbohydrates
Ingredients (for 2 persons)
300 g fillet of pork
80 g onions
1 clove of garlic
300 g red peppers
300 g yellow peppers
2 tsp rapeseed oil
½ tsp ground paprika, sweet and
spicy
1 pinch of oregano or thyme
4 potatoes, peeled (240 g)
Pepper
Salt
Preparation
Carve the fillet into 1.5-cm thick slices. Slice the onions and peppers into strips.
Heat the oil in a pan and sear the medallions on both sides. Remove them from the pan and keep warm.
Add the garlic and onion to the pan. Sauté. Add the peppers, stir frequently for about 15 minutes until al dente.
Salt and season the medallions, add them to the vegetables and simmer again for another 5 minutes.
On the side: Serve with boiled potatoes.