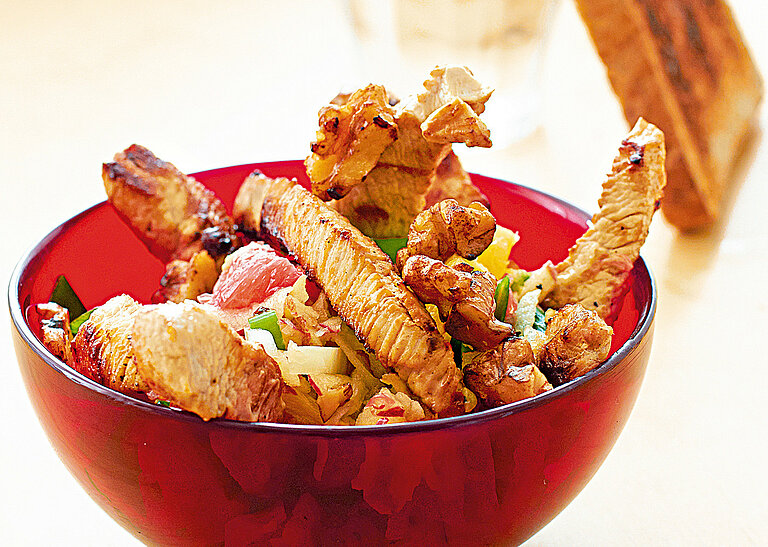 Recipe: Fruit salad with chicken breast
1 portion contains approximately: 443 kcal - 40 g protein - 15 g fat - 37 g carbohydrates
Ingredients (for 2 persons)
300 g chicory
265 g peeled grapefruit
125 g celery stalks
115 g peeled apples
60 g spring onions
2 tbsp chopped walnuts
4 tbsp low-fat yogurt
2 tbsp low-fat sour cream
2 tbsp orange juice
2 chicken breasts (125 g each)
2 tsp rapeseed oil
1 tbsp vinegar
Pepper
Salt
2 slices of wholegrain bread
Preparation
Slice the chicken breast into strips and fry in the oil until crispy.
Add the walnuts and briefly sauté together.
Slice the chicory into 1-cm-thick strips, cut the grapefruit and celery into pieces, grate the apple and slice the spring onions into rings. Mix together all ingredients.
Mix together yogurt, sour cream, orange juice, vinegar, salt, and pepper and pour the sauce over the salad.
Serve with the chicken strips.
On the side: Serve with 1 slice of toasted wholegrain bread.